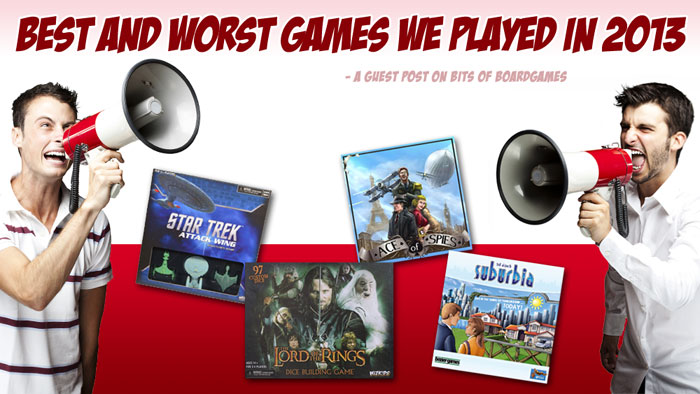 I recently had the opportunity to join David Montgomery on his blog over at
Bits of Boardgames
to discuss the best and worst board games that we each played for the first time in 2013.
In this interview format article, we each introduce our candidates for the best and worst games we played this year, and then comment on each others' choices.
Do you agree with our selections? What have your experiences with these games been? Check it out and share your comments in response to
The Best And Worst Games We Played For The First Time In 2013
.