This was a great meetup, especially the part where I had the right key and we were actually able to get into the building this time. That was awesome!
Also awesome was the time we got to spend playing and chatting with returning, and new, attendees. Thanks to everyone that was able to make it, and then made made it a great time!
The group is still holding steady at five participants per event. Now that a core group of attendees seems to be forming, and I've mastered the art of unlocking the venue, I think it's time to see if I can start taking it up a notch and attracting more players!
Here's an overview of the games that we played this time: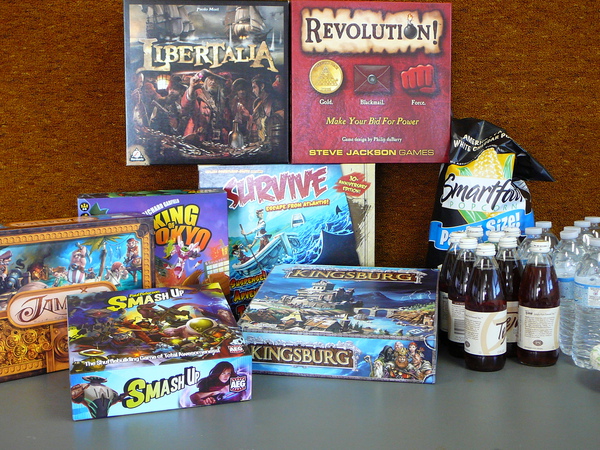 A sampling of the games and snacks that were brought to today's gaming session. Other attendees brought even more games and goodies; which is good, because you can never have too many of either one.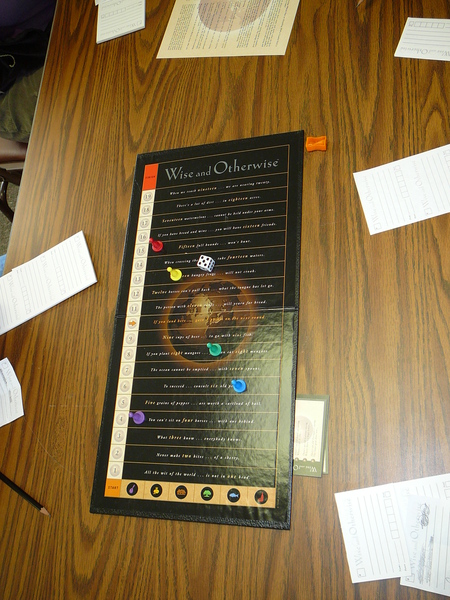 The first in my series of strangely oriented, rotated photos from today's gaming session. First up was the party game Wise And Otherwise, in which players make up endings to obscure proverbs in an attempt to fool the other players.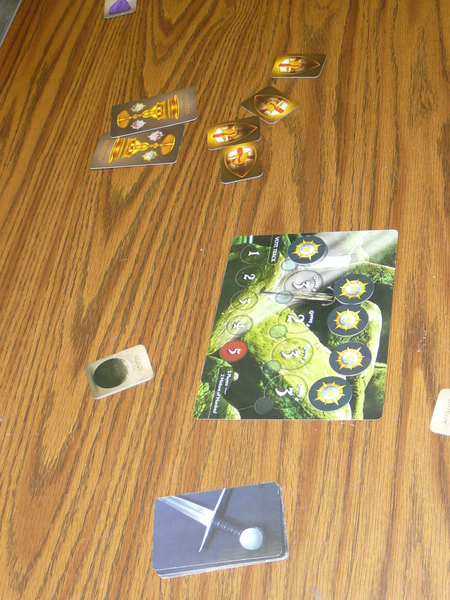 Next, we split into factions that would either defend or attack Camelot in "The Resistance: Avalon". Today, the evil forces of Mordred were victorious more often than not, proving that it ain't easy being a wizard, even Merlin.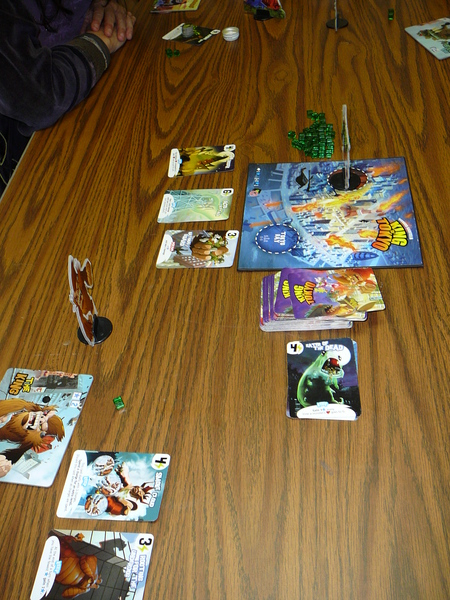 We ended with a 5-player game of King of Tokyo that featured some of the politest monsters I've ever seen. The focus was on earning Victory Points as opposed to smacking down the other monsters. Next time, I promise to bare my figurative fangs.