Unleash your inner samurai at our 8th game day in nearby Creswell!
The "featured game" for this event was:
Samurai Sword
.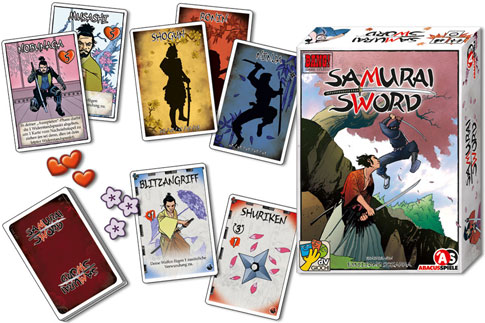 Samurai Sword is based on the game "Bang!", but it's designed to be more dynamic and fast-paced. And, thanks to its new scoring system, there is no player elimination. That means no sitting around for a half-hour waiting for everyone else to finish. Everybody gets to play to the very end!

This was an awesome gaming session! The group played Samurai Sword, The Resistance: Avalon, and Seasons. Snacks were also provided, including a variety of popped corns and not one but TWO different varieties of chocolate donuts.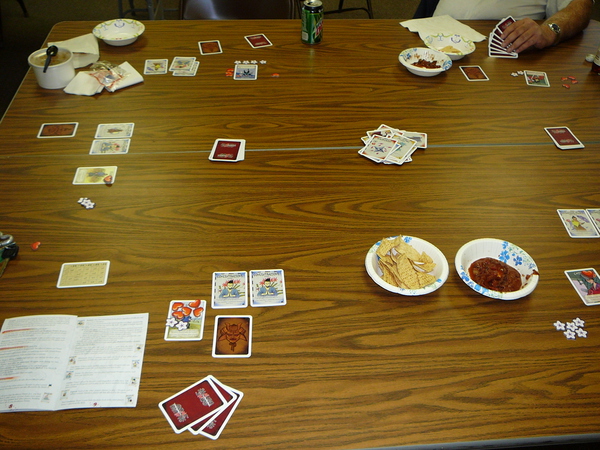 Today's featured game was Samurai Sword, which pit secretive ninjas and a reclusive Ronin against the noble Shogun and Samurai. Katanas flared, throwing stars were thrown and tea was drank. In the end, the Shogun and his loyal Samurai prevailed.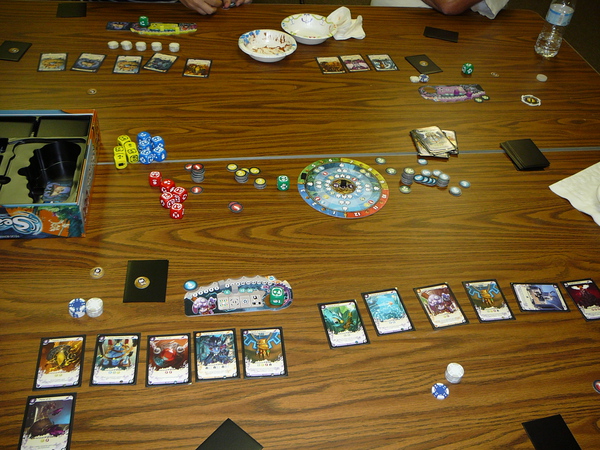 Seasons combines dice rolling, card playing and resource management into a fun package for 2-4 players. In today's meetup I introduced this game, and I think it was a hit. I mean, nobody bit anyone, and that's always a good sign.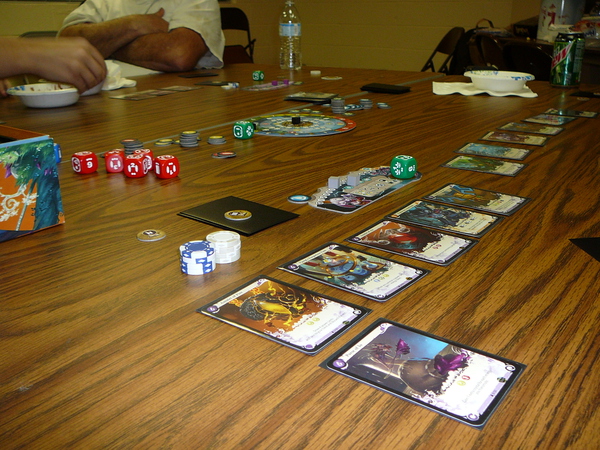 I thought I'd throw in one more picture of Seasons being played. This one I took at a fun artsy angle. I think the presence of the cards in the foreground emphasizes man's addiction to the accumulation of material things. The Mt. Dew is just tasty.