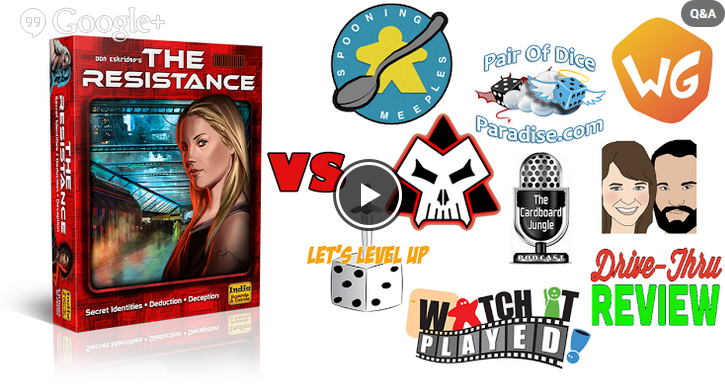 On
APRIL 10th at 6:30pm PST
, Chaz from Pair Of Dice Paradise will be joining the hosts of
The Cardboard Jungle
,
Couple Vs. Cardboard
,
Crits Happen
,
Drive-Thru Reviews
,
Let's Level Up
,
Spooning Meeples
,
Watch It Played
,
Weapons Grade Tabletop
and more for a
live
,
online
game of
The Resistance
!
Who will remain loyal to the Empire, and who will be lured into treacherous betrayal by the Resistance? The only way to discover the truth is to tune in to the Google+ hangout and see for yourself!
Click here to watch!